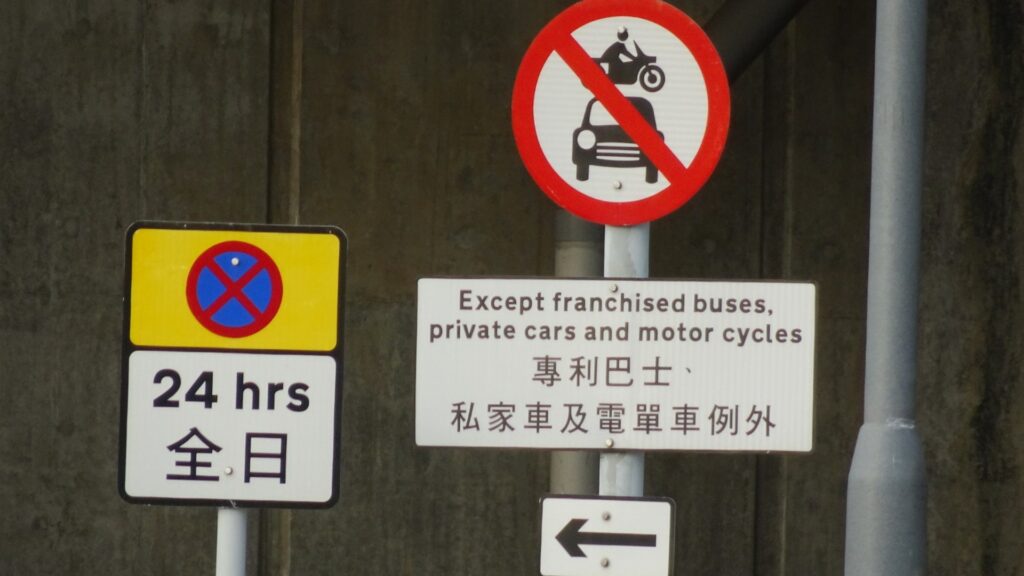 When writing policies, positive logic shall be adopted. It eases readers understand what is allowed rather than spending time to evaluate the allowed exception.
In the illustration, the first impression: no entry is applied to the named vehicle types and need a second thought to locate the word "except".
A wrongly communicated message might then cause different outcome. This should be avoided in written directives.